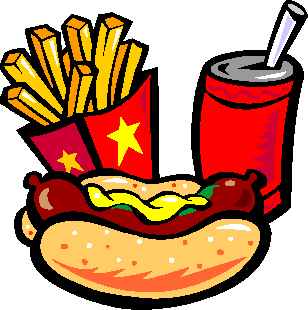 I'm not eating out this pay period.
This may not sound like such a big goal, but it has astonished me at how much money I have saved eating at home. Prior to setting this goal, I had been eating out for nearly every meal. If I didn't go to my mother's for dinner or just came across an event that offered free food, I ate out all of the time. I skipped breakfast in the morning and had a heavy lunch at a fast food restaurant, which led to a late dinner at the closest Taco Bell. My girlfriend and I have successfully dissected every restaurant in the area into all possible categories. We can predict almost down to the minute how long each and every delivery service will take, and the handlers know my name and apartment by heart. It's not that we're lazy, but her and I both aren't used to cooking. Neither of us ate together as a family growing up. In my case, my mother cooked, and everyone went to their separate ends of the house to eat. As I got older, it just became convenient to have someone else cook the food instantly. The number of restaurants in this area is incredible, making the decision even easier to eat out.
This sad and accurate explanation has cost me loads and loads of money. I didn't realize how much I could save by not eating out until now. I set a goal in a
recent blog
to not eat out this pay period. I am pleased to say that I have kept my word so far. I got paid last Monday and went to the grocery store on Tuesday. I spent $101.15 and haven't even gotten close to running out of grub. I am actually excited to go grocery shopping next week to see what i can get in addition to what is still in my cupboard.
With that said, let's do some math!
I was eating out every day at least once, but most of the time I was eating out twice. On average, I was spending about $15 a day. In 14 days, that's a total of $210. In a year, that's an average of $5,460.
If I simply stopped eating out so much, and reduced my budget to $120 every pay period (2 weeks), I would save $2,340 a year! That's more money than I spent to go on a
cruise last summer
(that's including 2 cruise tickets, 2 plane tickets, 3 excursions, hotel stay, and a trip to
Universal Studios
).
Here's a pitch: Go on a cruise by not eating out.
Here's a good list of tips on
saving money at the grocery store
. I will be incorporating some of these tips next week to see how much more I can get with my hundred bucks next time around.
In addition to saving money, I feel so much better. I have a ton more energy than I had just a week ago. My focus levels have increased ten-fold. Luckily my metabolism (and my girlfriend's) hasn't slowed down too much to where I would have a lot of weight to lose. Thank heaven I am not exhibiting through my body the effects of a poor diet. Age is a wonderful thing. I'm sure, I wouldn't be so lucky if I had let 10 years pass before I kicked that habit to the curb.
My next goal is to incorporate more healthy habits into my diet. I think that my diet is, if not more, just as important as my finances.